Using Statistics in Coaching
Part 1
Andy Durham
---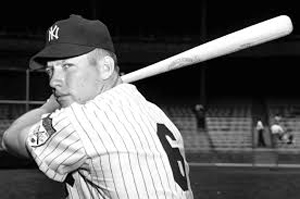 Over the last 70 years, statistics have exploded in sports at all levels--in high school, in college and especially in professional sports. Where would baseball, the NFL, all the other sports leagues, and the pro golf tours be without all the data they collect?
In tennis we have Roger Federer, Novak Djokovic, Alexander Zverev, Andy Murray and many WTA players paying companies like Tennis Analytics, Golden Set Analytics, or Craig O'Shannessy, and others to study both their own and their opponent's statistics.
Data collection can be important for every level of athlete no matter what sport. As Mickey Mantle once said about baseball when he began to learn about statistics: "It's unbelievable how much you don't know about a game you've played all your life."
The Same Page
Parents, players and coaches can all benefit if statistics put them all on the same page. Statistics should not dominate the conversation, but can quantify it. This way the whole team has solid data to help make decisions.
Want to study the rest of this article?
Click Here
to Subscribe!