Forced Errors
Craig O'Shannessy
---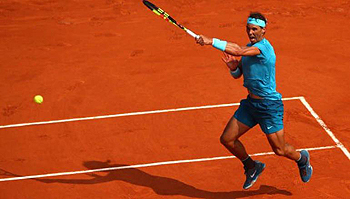 Tennis is a game of winners—but much more, tennis is a game of errors. The tour match statistics record only winners and unforced errors. But often they only confuse the understanding of outcomes.
In the 2018 French Final, won in straight sets by Rafael Nadal, his opponent, Dominic Thiem hit 41 winners counting aces. Nadal had only 26.
Theim made 47 unforced errors including double faults. Nadal had 24 unforced errors. That would lead you to conclude that Rafa's defense rather than offense was the key to the match.
But adding up winners and errors accounted for about three fourths of the total points played. What about the other 45 points? Although unrecorded officially, these points were not unforced errors or winner-- they were forced errors.
Want to study the rest of this article?
Click Here
to Subscribe!