Overview:
Stroke Archive
---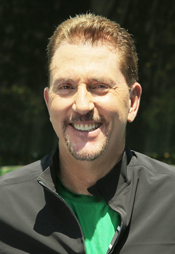 The Tennisplayer Stroke Archive is the most powerful tool available for increasing your understanding of how the great players play, and how to play yourself.
It gives every player the chance to study the strokes of the greatest players in slow motion and frame by frame. It's filmed in live match play, from every angle, using crystal clear digital video.
Suddenly it's no longer speculation, opinion and guess work. You can find out for yourself everything you have always wanted to know about world class stroke production. It's a quantum leap for players as well as coaches.
5 years ago, Technical Editor Aaron Martinez and I developed the first stroke archive on the web. Now we're unveiling the next generation of our collaboration and taking the medium to an entirely new level. You can test drive it right here for yourself, for free. Click here to sample the Stroke Archive. See if you agree that it makes anything else seem obsolete.
Here's what you get in the Tennisplayer Stroke Archive:
1. Larger images with even greater clarity
2. Faster downloads despite enhanced quality
3. A vastly deeper archive: more players, more strokes, and more angles
4. Newer footage showing the evolution of top players
5. Incredible navigation to view and compare multiple movies

We have over 20,000 movies of over 55 players. That's more than 20 times the claim of our nearest competitor. We have the great modern players, including many you'll find nowhere else.
You can view one Andre Agassi forehand, or over a hundred. The same is true for Roger Federer, Andy Roddick, Juan Carlos Ferrero, Serena Williams and Maria Sharapova. We have the great historical players. Boris Becker. John McEnroe. Jimmy Connors. And rare footage you'll see nowhere else of Bill Tilden, Don Budge, Pancho Gonzales and Rod Laver, among others.
Furthermore, we'll show you how you can use the Stroke Archive to view yourself side by side with images of the top pros. Personally I think the Stroke Archive alone is worth a lot more than the monthly subscription cost to Tennisplayer. You can let me know if you think differently.
The only place you can find it is here on Tennisplayer. Click here to Become a Subscriber!