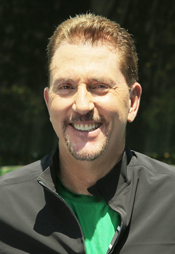 The strokes of the top players fuel the evolution of the game. Whenever a new player emerges, the requests we receive for footage of their strokes increases exponentially.
To be honest, sometimes everything the top players do isn't applicable to players at all levels. And sometimes it is. Sometimes the top players are just the most popular examples of technical elements that all good players share at all levels. And sometimes they break the barriers with technical innovations that change the game.
If you're around tennis coaches muchor take regular lessons--you know that the strokes of the great players are the working language of the profession. This means that virtually every knowledgeable teacher has his own (sometimes adamant) opinions about what the great players "really" do.
It's also likely that if you talk to a few different coaches, or read their articles, you'll find just as many different viewpoints on what that "reality" really is. What's the technical key to Agassi's backhand? Why did Pete Sampras have the heaviest serves of all time? Has Andy Roddick surpassed Pete with his abbreviated take back and supersonic racket speed?
In this section, we present the viewpoints of some of the greatest coaches in the gamesometimes the coaches who helped them develop those strokes in the first place: Rick Macci and Nick Bollettieri for example. If you have been confused and heard or read contradictory claims about how the great players hit the ball, their voices can provide clarity and credibility. And it won't be just opinionwe'll back it up with the incredible visual resources of Tennisplayer. Those resources, for example, are the basis for the series I've written trying to comprehend all the elements and the full complexity of the Sampras serve.
We'll break the strokes down, explain how they evolvedand advise you on what you should and shouldn't copy for yourself. We're just getting started on this section. As we go forward we plan to expand it to provide a comprehensive perspective on the pro grame.
The only place you can find it is here on Tennisplayer. Click here to Become a Subscriber