Extreme grip or classic grip? Neutral or Closed Stance - Or Open? Have you wondered what the ultimate fundamentals are for a great one-handed topspin drive?
Why is it that so many elite pro players hit with one hand - Federer, Thiem, Wawrinka, Almagro, Dimitrov - when the shot is all but extinct in the juniors? Should it be your backhand regardless of conventional wisdom?
Let's look at the real commonalities that apply regardless of grip or stance. Then see what factors should likely affect your decisions on the variations. The latest in our series, synthesizing 20 years of research into the core commonalities every player needs.
Click Here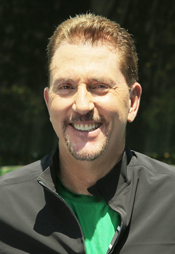 John Yandell is widely acknowledged as one of the leading videographers and students of the modern game of professional tennis. His high speed filming for Advanced Tennis and Tennisplayer have provided new visual resources that have changed the way the game is studied and understood by both players and coaches. He has done personal video analysis for hundreds of high level competitive players, including Justine Henin-Hardenne, Taylor Dent and John McEnroe, among others.
In addition to his role as Editor of Tennisplayer he is the author of the critically acclaimed book Visual Tennis. The John Yandell Tennis School is located in San Francisco, California.
Copyright Tennisplayer 2018. All Rights Reserved.