Maximizing Player and Coach Relationships: Part 2
Kyle LaCroix
---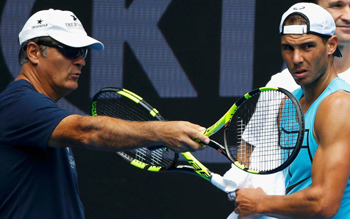 In the first article in this series (Click Here) I presented some of the results from a study my company SETS did in conjunction with Stanford University. A key question was who the player and coach were as people, and another critical factor was their ability to communicate.
But now let's at a further vital factor, having a team concept. In great coaching the team, the athlete and the athlete's security, both mental and physical, came first. Great athlete coach relationships always have the coach working with the athlete, never for them.
The athletes always felt that the coach put them first in everything they did. The coaches never made themselves bigger than the game. They were first to give credit to the athlete after a win and the first to defend them after a loss.
As an athlete, it should provide comfort knowing your coach has your back. However, the one person that should believe in you more than a coach is yourself.
Want to study the rest of this article?
Click Here
to Subscribe!