The Tennis Brain:
Part 2
Paul Hamori, MD
---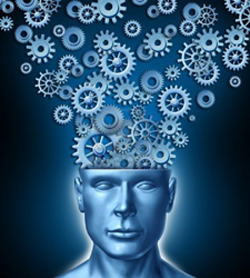 There is a revolution taking place in neuroscientific theories of sensory data processing. This newer thinking revolves about the theory of predictive processing.
Many neuroscientists are now proponents of what is known as top-down bottom up processing. Essentially this hypothesis views the brain as a prediction engine.
The brain decides what it expects to see and reconciles this with incoming sensory information. If everything matches up, processing speed is enhanced thus allowing us to move much closer to real-time processing.
Three examples that highlight how the brain generates our reality are as follows. First, slight of hand/magic tricks–when someone pulls a coin out of your ear, or a rabbit out of the hat, your brain is showing you the most likely explanation it can come up with based on the incoming sensory data.
The brain short-circuits the incoming sensory data and creates an image that most likely makes sense in the context of what was happening. Second, phantom pain. This is when people feel discomfort in of body part that is no longer present because of amputation.
This is a very real phenomenon. There can be no incoming sensory data from the absent body part and yet discomfort is felt–this is entirely generated by the brain.
Want to study the rest of this article?
Click Here
to Subscribe!