Indian Wells:
The Sickness Unto Death
in the Desert

---
See, as soon as you absolutely expect to have the time of your life, God has to step in and have his way. And so it was with me and the annual Indian Wells pilgrimage. I virtually never get sick, so in retrospect that tight scratchy feeling in the back of my throat on the drive down meant something, even if I chose to think it meant nothing.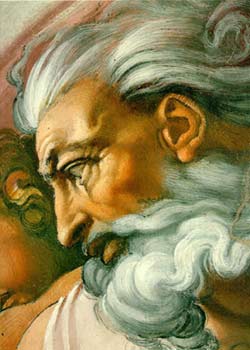 Sometimes God just likes to have his own way when you are counting on having yours.
But by Saturday denial was no longer an option. There it was--a big nasty full blown case of vicious, horrible flu. You know, the kind where you need both hands to hold your head up. The kind that when you cough it feels like someone is running coarse grade sandpaper across the inside of your lungs. Fever, throbbing headache, chills. Giant mucous balls! A total disease home run.
Just ask the rest of the team how well I handled it: J. Gregory Swendsen, our still photographer and our editors Giancarlo Andreani and Greg Ryan. I was an absolute saint, bearing my burden of pain with a smile and peace in my heart and forbearance --yeah right. An understatement would be: I don't do sick well.
Actually I blame the entire outbreak on Greg Ryan. On Thursday as we were rushing to get ready, he calls me nearly in tears and informs me that his pride and joy--a red 1987 BMW 318i convertible--has decided to severely overheat on a hill on Upper Market St.. Hey I've owned 3 BMW 3 series cars and loved every one dearly and that would make me cry too. But guess what? He didn't have his AAA card with him. (He claimed he really did have one...) So naturally I went down there and bailed his ass out. Turned my afternoon schedule upside down, which weakened me just enough for the virus to get the upper hand.
So that shows how close I must have already been running to the edge. But it's very satisfying to blame Greg, and he says, whatever, he;s cool with it--at least his car is ok now. Anyway the sheer nastiness of it all explains why I haven't written anything else til now--not that I'm feeling too great, thank you, because actually I'm just as damn sick as I was before.
But as the other Greg, J. Greg, has taught me: "a champion can bear an unlimited amount of pain," although he probably meant bearing it a little more cheerfully than I was because I told them all: two words of input from anyone is too much. Don't try to talk to me and especially, please, no amusing small talk and banter. Funny thing, J.Greg didn't seem to get the message, and furthermore, he didn't seem to care...Just kept those witty little comments coming. I'm not saying he was actually amused to see me suffering but maybe he was, or at least had ambivalent feelings.
Click Photo.
Fernando Gonzalez and his giant forehand--one of the players we're bringing home on film.
But enough about me (not really), what about the tennis at IW? Just fantastic. I'm filming with a new state of the art Canon XL2 digital video camera. It feels like you are literally painting the players with light and color. And so many good players, playing so many matches.
We have incredible footage for the site, and you'll be seeing that over the next year. Players we haven't seen yet: Nalbandian, Gonzalez, Robredo, Coria, plus Safin and Hewitt and Maria, Dementieva, and the reborn Kim Clijsters, among a total of over 20 players.
We already have a ton of great Federer footage but I still couldn't resist filming him with the new camera. Inside the lens he appears to barely be working but we know what's happening on the court in terms of the ball he's producing--it's taking the other players apart. It's a rare aesthetic experience, flowing, graceful. I know this may start to sound repetitive because everyone says it, but it's still true.
He also happens to be staying at our hotel one floor below us. I know because in my delirium I got off on the wrong floor just as he was getting in the elevator heading out for his match. He was by himself, carrying his own racket bag and wearing shorts and that new blue Nike shirt and that was it. No excess baggage, so to speak. He appears so damn self-contained. Low key, calm, but I wouldn't say exactly relaxed. I usually don't speak to players that I don't know, but since I almostg crashed into him, I thought it would rude not to say something, so I just said "Good luck." He didn't miss a beat, very polite but at the same time very distant, answered "Thank you," got in the elevator and was gone.
Click Photo.
Flowing, graceful, are we running out of cliche's for Roger?
We had another sighting at breakfast the next day. When we came into the cafe' he was sitting at the counter with his girlfriend/manager, Mirka. Giancarlo was with me. You want to respect his privacy, but you can't resist a few glances. What I got was that the two of them seemed very comfortable with each other. I sensed that this close interaction was a regular, dare we say normal part of his life.
By the way GC, has been doing a study of the players' eating habits. For Roger at breakfast it's cornflakes, if you can believe it, but no sugar and no coffee. Most of the European players have bagels and lattes. In the dining room on site it's giant plates of pasta before the matches. I wonder if that will every shift back toward the protein theory. The Aussies in the 1960s ate steak and eggs. Pete was a huge pasta guy even though he didn't really love it. I often wondered if he would have been less fatigued with a little more beef (or at least chicken or fish).
Federer has this intense, quiet aura. But no doubt the one with the most pure presence is Sharapova. She comes in the dining hall and it gets quiet for just a perceptible interval as even the players check her out with a quick look. There is something very girl next door and very emotionally open about the look on her face--just don't try to make eye contact. You get a feeling she has a strong sense of who she is and that she is some kind of star, whatever that means--and has had that feeling for a long long time. She has this ability even while keeping her distance to get you to root for her, to include you in her story, make it your story too.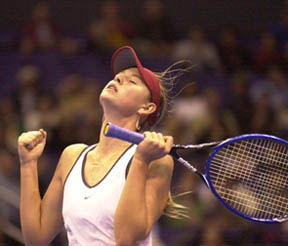 So far Maria has us on her side and believing in her story. Let's hope it can stay that way...
That's what Robert Lansdorp says, who probably knows her as well as anyone outside her family. By chance I saw her for the first time about 6 years ago when she was 12. I was doing an article with Robert and he said, "Why don't you film this Russian kid?" And that's what I put on the tape box: "Lansdorp with Russian Kid." Didn't even know her name. But I saw right away she was talented and super intense. I mean super intense. Robert was just drilling her forehand, ball after ball. "Drive it!" "Reverse it!" "Hold it out front!" It looked like, if she let herself go, she could have easily cried from the strain. A cute little prepubescent 12 year old blond girl, all by herself, being unmercifully abused by this sarcastic, 60 year old Dutch task master. But you also saw that there was no way that was gonna happen. A snapshot from six years ago. It's amazing to see where it's all led.
The only lingering question is whether her dad, Uri who was obviously the critical force in the whole thing (even Maria couldn't have made it to Bolletierri's by herself at age 9) could now become a negative and sabotage the story. Now here is a guy who fought his way up from nothing. A handyman in Bradenton, Florida. That must have been humbling in a way most of us will never imagine. You have to admire his drive and intensity. You don't have to see too much of him to see where Maria gets it. But there have already been a couple of ugly public incidents. One with a coach in the locker room in Carson a couple of years ago, and the second, partially captured on national TV after Maria beat Serena in the WTA final. Yuri rushed the court and hugged Maria (actually it looked like a bit of a choke hold). But apparently he wasn't supposed to go on the court and got into a profane verbal exchange with the security guys and also some offended bystander. I read his lips on national TV myself and he was suggesting that they all engage in an act of self intercourse.
So far, Maria has everyone believing in her story. The tennis press has stayed away from the pyshco Uri angle for now, but that won't last for ever if the incidents keep piling up. Uri is obviously very smart, but the temper thing could really backfire against Maria. That's the way people are--they'll take it out on her. I hope not. It'd be great to have a generally admirable success story here--that's what I'm hoping for anyway.
---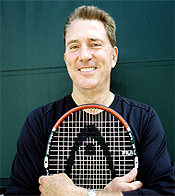 John Yandell is widely acknowledged as one of the leading videographers and students of the modern game of professional tennis. His high speed filming for Advanced Tennis and Tennisplayer have provided new visual resources that have changed the way the game is studied and understood by both players and coaches. He has done personal video analysis for hundreds of high level competitive players, including Justine Henin-Hardenne, Taylor Dent and John McEnroe, among others. In addition to his role as Editor of Tennisplayer he is the author of the critically acclaimed book Visual Tennis. The John Yandell Tennis School is located in San Francisco, California.
---
Contact Tennisplayer directly: jyandell@tennisplayer.net
---
Copyright Tennisplayer 2005. All Rights Reserved.