Daniil Medvedev:
Rise, Fall, And?
Matt Cronin
---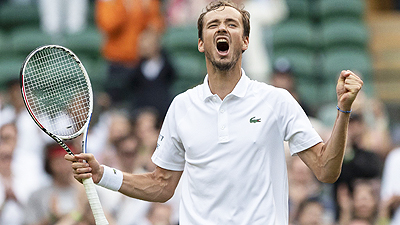 The Russian is looking for another winning run – "You feel like you're untouchable, and you know that everything you do, turns into gold."
But can he and are technical limitations in his game making that less likely?
A couple years ago, Russian Daniil Medvedev won the 2021 U.S. Open, essentially because he finally knew the way he should play. He became ultra consistent with both his powerful forehand and his pinpoint backhand.
And the 6'6" player was a great mover even with his height, keeping balls in play until he wore his opponents down. He was so focused, serving huge, and his return was spot on.
Want to study the rest of this article?
Click Here
to Subscribe!