Specific Strings for
Specific Players
A.J. Chabria
---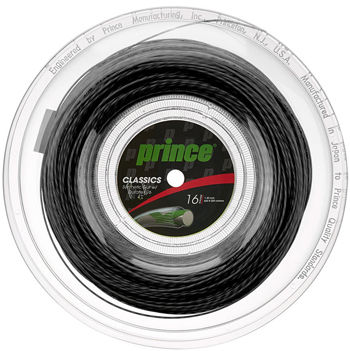 In the past handful of issues, we have had a good time exploring custom rackets (Click Here) and different string compositions (Click Here), and also how they can relate to arm health (Click Here). We have deliberately avoided commercializing things.
But this month, let's have a look at some suggested products for various types of play. We will look at players in 4 categories.All brands generally carry something worthwhile, especially if you have a feel for what you're after.
I am also including some tension ranges for typical players in these categories, having seen success with multiple case studies. These are just a jumping off point and you will have to experiment within the ranges to see what really works for you. My experience shows that feel, arm friendliness, and durability are all individual and can vary substantially.
Intermediate Players
First, female or male, intermediate level, with some propensity for arm trouble. A synthetic gut like the many knockoffs of Prince Synthetic Gut with Duraflex. Every company has it. Though it doesn't retain higher tensions well, it feels great until it breaks. Examples: Babolat N.vy. Wilson, Head, and Dunlop synthetic gut.
Want to study the rest of this article?
Click Here
to Subscribe!