What makes Stan Wawrinka's backhand so great? Let's look at it technically, element by element, but first, some context about the one-hander in general.
Recently the New York Times Magazine published an article announcing the death of the one-handed backhand. The basic point was Roger Federer couldn't exchange backhands with Rafael Nadal's forehand, and therefore the stroke was obsolete.
Now with Stan's success at the last two Australian Opens there is a new conventional wisdom. The one-hander is the greatest backcourt weapon in the game, that is the way Stan hits it.
What wins today in professional tennis is instant world truth. Until the next instant world truth comes along--which will be soon.
Stan's alleged resurrection of the one handed reputation goes against the trend in junior tennis, where the one-hander is actually approaching extinction. For years I have been filming top American junior players. Last year in 2014, I filmed the backhands of 50 national ranked juniors. There were 2 one-handers.
Click Here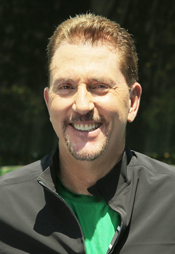 John Yandell is widely acknowledged as one of the leading videographers and students of the modern game of professional tennis. His high speed filming for Advanced Tennis and Tennisplayer have provided new visual resources that have changed the way the game is studied and understood by both players and coaches. He has done personal video analysis for hundreds of high level competitive players, including Justine Henin-Hardenne, Taylor Dent and John McEnroe, among others.
In addition to his role as Editor of Tennisplayer he is the author of the critically acclaimed book Visual Tennis. The John Yandell Tennis School is located in San Francisco, California.