In this series we are address the foundational elements in the strokes of the world's best players. These the core commonalities, and the small number basic positions and motions that underlie the apparent diversity in the modern game. These provide the foundation that all players at all levels can and should develop.
Although many students of tennis think the two-handed backhand is the simplest groundstroke, the reverse may be true. The wide variations in grips, hitting arm structures and stances is as complex or even more complex than the so-called modern forehand.
In this article we drill down through all that confusion and diversity to find the prerequisites every player needs to create a rock solid technical base for a great two-hander for the present and for the future.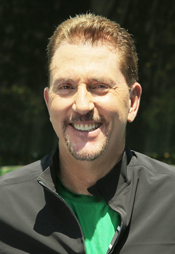 John Yandell is widely acknowledged as one of the leading videographers and students of the modern game of professional tennis. His high speed filming for Advanced Tennis and Tennisplayer have provided new visual resources that have changed the way the game is studied and understood by both players and coaches. He has done personal video analysis for hundreds of high level competitive players, including Justine Henin-Hardenne, Taylor Dent and John McEnroe, among others.
In addition to his role as Editor of Tennisplayer he is the author of the critically acclaimed book Visual Tennis. The John Yandell Tennis School is located in San Francisco, California.
Copyright Tennisplayer 2018. All Rights Reserved.