All players need a slice, whether they hit with one hand or two. But is the "modern" slice hit with its radical downward swing the right model for most players? Let's take a look.
The speed and especially spin in the modern game has forced an adaption in the slice swing patterns from its classical predecessors--backhands hit by players such as Ken Rosewall, Pancho Gonzales, Jack Kramer, and Don Budge.
But those fundamental classical elements are still the blue print for most players in developing a sound and effective slice backhand.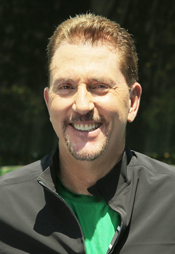 John Yandell is widely acknowledged as one of the leading videographers and students of the modern game of professional tennis. His high speed filming for Advanced Tennis and Tennisplayer have provided new visual resources that have changed the way the game is studied and understood by both players and coaches. He has done personal video analysis for hundreds of high level competitive players, including Justine Henin-Hardenne, Taylor Dent and John McEnroe, among others.
In addition to his role as Editor of Tennisplayer he is the author of the critically acclaimed book Visual Tennis. The John Yandell Tennis School is located in San Francisco, California.
Copyright Tennisplayer 2018. All Rights Reserved.