So here is the payoff. We've explored the fantastic complexity and variations in the most dynamic shot in tennis—the one we call the forehand.
Now here are the mental images that allow you to create positive emotion and superior technical execution in competition. The full turn and the extension of the forward swing are magic positions. Make them and everything else in the stroke happens naturally. As we saw with the articles on the serve, high speed video is critical in developing your keys and assessing their accuracy. Click Here to understand that process and get a look at the way we do it technically at Tennisplayer.
How does it really work for actual players? Check this month's Your Strokes (Click Here) where I used these images to transform the forehand of a student in about an hour.
Now go out and crush some effortless winners without having to think!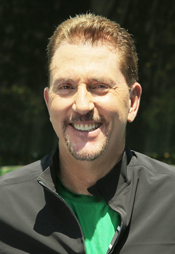 John Yandell is widely acknowledged as one of the leading videographers and students of the modern game of professional tennis. His high speed filming for Advanced Tennis and Tennisplayer have provided new visual resources that have changed the way the game is studied and understood by both players and coaches. He has done personal video analysis for hundreds of high level competitive players, including Justine Henin-Hardenne, Taylor Dent and John McEnroe, among others.
In addition to his role as Editor of Tennisplayer he is the author of the critically acclaimed book Visual Tennis. The John Yandell Tennis School is located in San Francisco, California.
Copyright Tennisplayer 2018. All Rights Reserved.